Hello,
This is Helen from HOProject. How have you been?
Although it is only the end of May, it is around 30 degrees Celsius (86 degrees Fahrenheit) in Korea, like in early summer. But, it becomes cooler after rain.
This time, let me share pastor Chung's Thailand vision trip and Namuann's concert.
First, pastor Chung and his wife went to Thailand vision trip from April 22nd for 10 days. They were on vacation there. But they also visited places where children at centers can go and serve orphans in Thailand. Spending time with the orphans living in poor conditions, our children will learn that they have enjoyed good life. They will also be motivated by this experience.
Pastor Chung said that there were many orphanages in Thailand. And the orphans suffer from severe poverty. People in Thailand seemed to be favorable toward Korea because of Korean culture like K-pop.
Pastor Chung and his wife visited one of the orphanages, called Baan Jing Jai, located in Pattaya, the southernmost part of Thailand. They met Vuitikorn, a staff, and promised to pray for each other. Please pray for the orphans in Thailand and Vutikorn.
Now, we are praying for how and how and when we should send our children to Thailand. Please pray for this as well.
Pastor Chung and his wife also met Lee Young-gi, a missionary, in Chiang Rai, the northernmost part in Thailand. 11 years ago, he came here and taught Akha, the natives of Chiang Rai, how to grow coffee so that they can support themselves by distributing it. Pastor Chung considers the missionary's life the coffee ministry in itself. The ministry is business as mission(BAM) like HOP coffee. Please pray for the missionary and his ministry.

On May 14th, HOP coffee held the second small concert with Namuann. Like last year, many people came here and all seats were taken. There was chance to introduce HOP and HOP Coffee ministry. We could experience God's grace through Namuann's devotion, and the service of church members from a nearby church.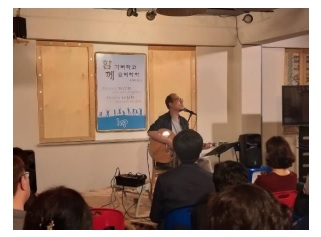 We are thankful for being passionate towards the ministry and working together, which makes our God happy about.
"Rejoice with those who rejoice; mourn with those who mourn." (Romans 12:15)
We hope that you will enjoy peace and joy that God brings you.
in His grace,
HOProject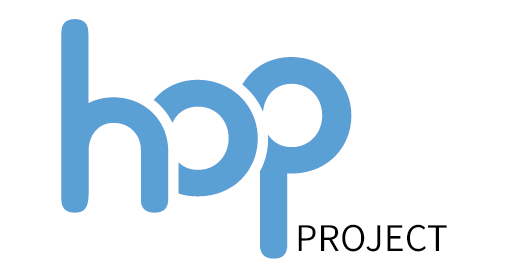 Please pray that(for)
1. The center children will become happy with God and their wishes will come true.
2. The center children can find their talents(dreams) and hopes.
3. The center directors and teachers can be comforted and meet their needs.
4. The coffee ministry(education & distribution) can be vitalized.
5. God will send us a total of 12 people to help in our mission together.
6. Churches(in the US, Japan, and Korea), companies, and individuals can continue have a good relationship with each other.