Hello,
This is hoproject. How have you been?
In Korea, leaves turned red and yellow in October. Now, it is getting colder in November.
Let me share several news.
First, with the help of Demian Lee, who recently joined hoproject and is currently in charge of internet marketing, we opened a new website. Below are the addresses.
English website: http://hopr1215.com
Korean website: http://hopr1215.kr
'hopr1215' means Hope Outreach Project and Romans 12:15. There is much more diverse content like the introduction of our ministry, how to support us, newsletters, and the coffee ministry, etc. Please visit our website. However, it has yet to be completed. So, if you have any inquiries, please go to the menu "Contact Us" and send us a message.
And the email addresses of pastor Chung, Carl, and Helen have changed. Below are the new addresses. If you want to contact them through email, please send them to the new addresses.
Pastor Chung: jchung@hopr1215.com
Carl Ryu: carlryu@hopr1215.com
Helen Son: helenson@hopr1215.com
From October 17th to 20th, two female students and a teacher from a center went to the Japan vision trip. Although diplomatic relations between Korea and Japan have aggravated, they went there to see what kind of country Japan is.
One student, who tended to ignore other people and to be depressed, became confident through the vision trip by the grace of God. The other student, who likes to draw cartoons, became motivated after getting know more about Japanese cartoons. I attached the picture drawn by this student. And the teacher experienced God's love through the vision trip. She also determined to be more thankful than before when taking care of children.
Those who serve them also see God's grace. One Japanese sister, who served them one day, experienced grace a lot. She even came out to meet them on the last day to say good-bye. Those who serve them had an opportunity to enjoy the grace that God gave them.
We are grateful to Tokyo Shibuya Evangelical Church that served the trip. And thank you for your support, prayers, and love. We are grateful to be with you.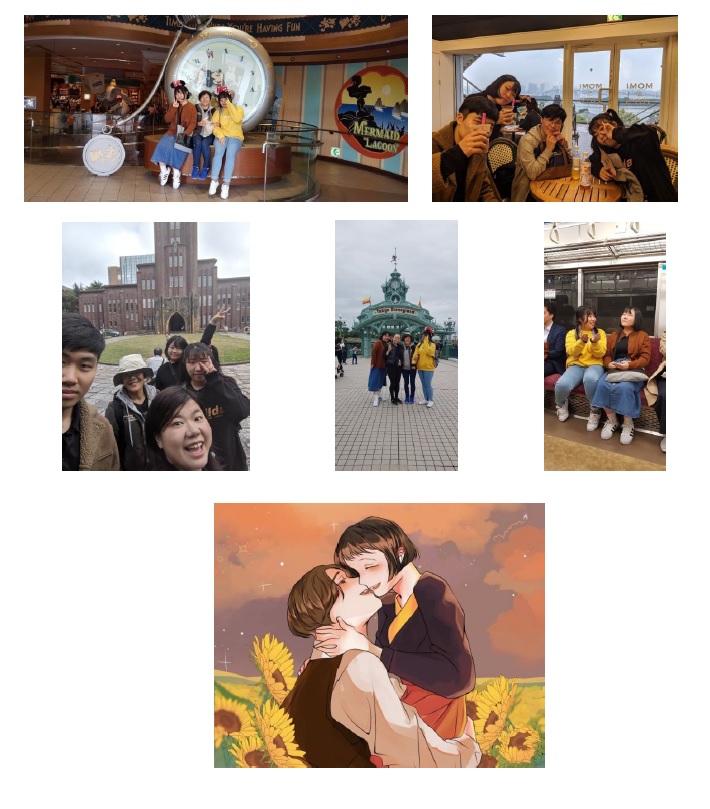 From November 17th to 26th, pastor Chung will meet those who support us in the US. Even though he is on a very tight schedule, you can meet him if you want. Please contact him through his KaKaoTalk.
We are thankful for being passionate towards the ministry and working together, which pleases God.
"Rejoice with those who rejoice; mourn with those who mourn." (Romans 12:15)
We hope that you will enjoy peace and joy that God brings you.
in His grace,
hoproject
Please pray that(for)
1. The center children will become happy with God and their wishes will come true.
2. The center children can find their talents(dreams) and hopes.
3. The center directors and teachers can be comforted and meet their needs.
4. The coffee ministry(education & distribution) can be vitalized.
5. God will send us a total of 12 people to help in our mission together.
6. Churches(in the US, Japan, and Korea), companies, and individuals can continue have a good relationship with each other.
7. For pastor Chung to be filled with the Holy Spirit all the time and to be healthy.